KNECT Wearable Charging Band Battery for iPhone
New
KNECT Wearable Charging Band Battery for iPhone
Description
KNECT Wearable Charging Band Battery for iPhone
Hate forgetting your charger? Don't be the guy that always has a dead phone! With KNECT now you can power your Apple devices anytime, anywhere. No need to throw a temper tantrum the next time you run out of power. You're welcome.
Whether it's being stranded in an unfamiliar area, or not feeling comfortable traveling alone. Don't let a dead phone battery leave you stuck in an awkward situation.
Choose from our five different finishes, or buy them all so you have one to match every outfit.
Matte Black
Matte Silver
Polished Gold
Polished Rose Gold
Polished Silver
Designed for those with a busy jet-setting lifestyle. Focus on enjoying your travels versus keeping a charge.
KNECT is designed for everyday carry.
Everyone carries the same core essentials:
Wallet
Phone
Keys
Headphones
Some carry additional items such as:
Pens
Chapstick
Notebooks
Watches
Flashlights
Combs
Chargers
This means that you're pockets are pretty full at any given time why add another bulky accessory like a pocket charger to the list of things to carry? KNECT minimizes and frees up your pocket space so you can carry less.


KNECT is the perfect product to keep you charged up during an emergency. It's always safer to be prepared in the case of:
Earthquakes
Flood
Fire
Tornado
Hurricanes
And other natural disasters
Not limited to alternative scenarios:
Car troubles
Lost without GPS
Locked out of home
Creepy rideshare drivers
Reporting 911 emergency
Late to important work meeting
And many other scenarios…
Lighter than an actual apple, the KNECT band works perfectly with your favorite Apple devices so you never have to run home for a quick charge again.

Why 2,000 mAh? Initially we planned to do a robust battery however we wanted the KNECT band to be both modern and minimal looking with a sleek design aesthetic. We realized that although we could make a more powerful charging device this would ultimately ruin the minimal design aesthetic we chose – by adding additional weight, unnecessary bulk which means having an uncomfortable wearing experience. We did multiple test runs and saw that the 2,000 mAh design was the perfect balance between power and design aesthetics. For older Apple phones KNECT will have no problem giving you a full charge. Whereas newer Apple phones will still be able to get a significant charge boost whenever and wherever.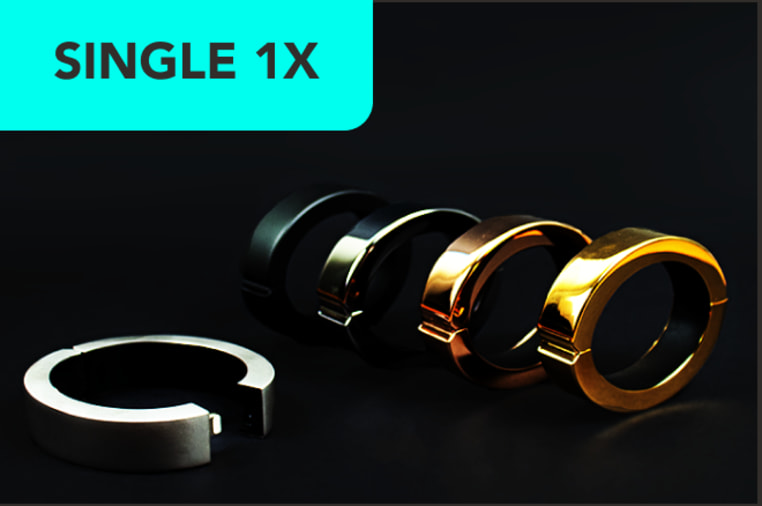 Only logged in customers who have purchased this product may leave a review.