Stormeyes™ – Blue-light blocking gaming glasses
New
Stormeyes™ – Blue-light blocking gaming glasses
Description
Stormeyes™ – Blue-light blocking gaming glasses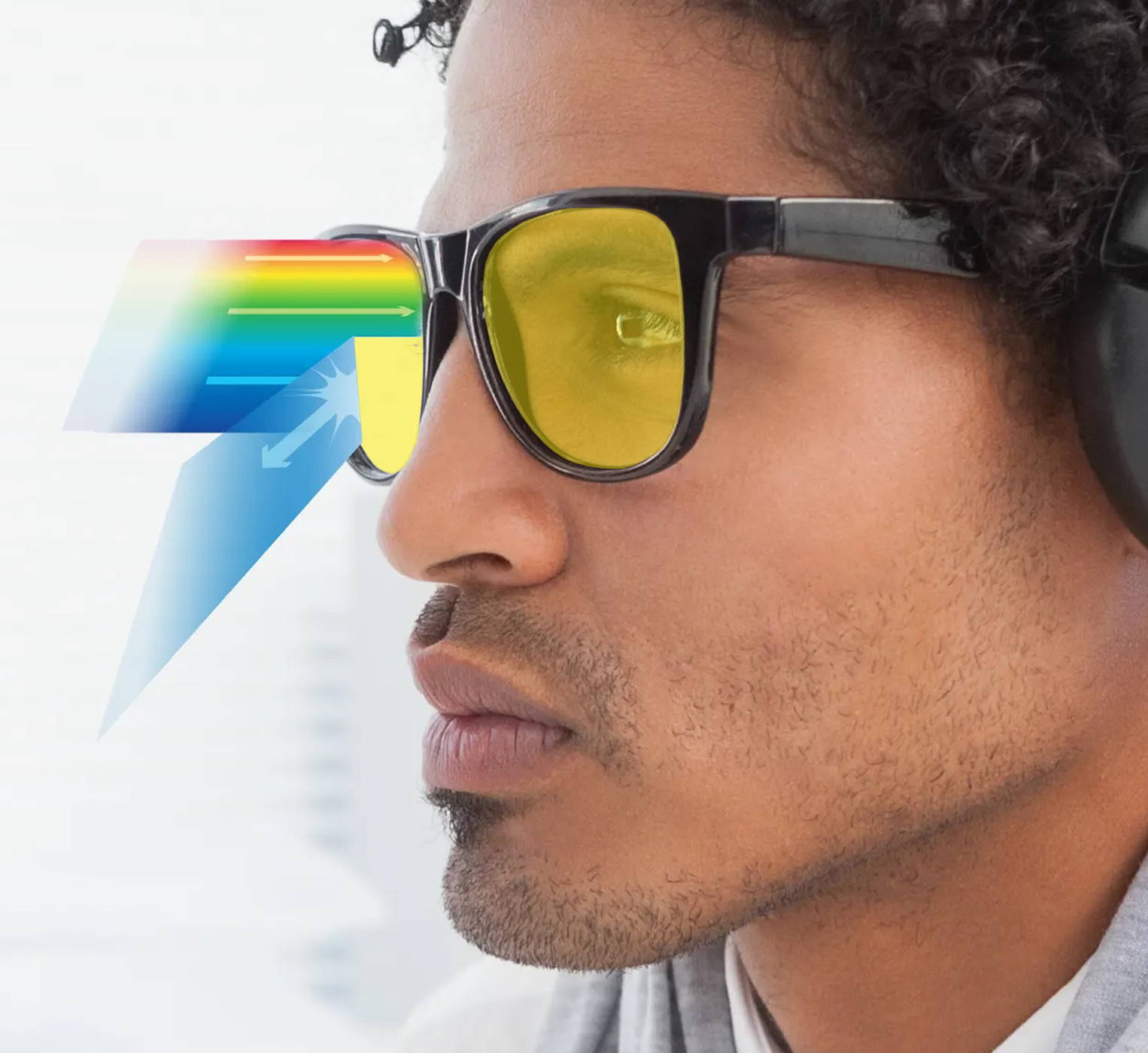 After long hours of gaming in frontof screen, your eyes probably feel dry,irritated or you have trouble focusing.Those are blue light side effects.
What if we told you that you can playyour favorite game without havingto avoid screens around the house all day.
Special lenses in Stormeyes™ blue lightblocking glasses filter more than 87% ofthe blue rays emitted by your devices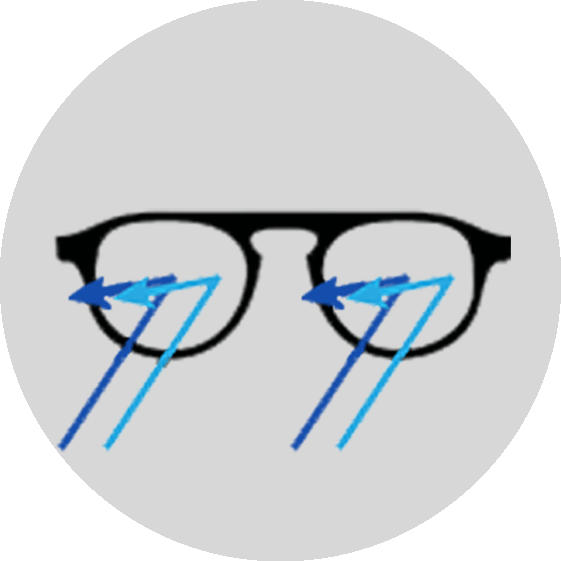 Special tint in our lenses blocks out the harmfull blue light rays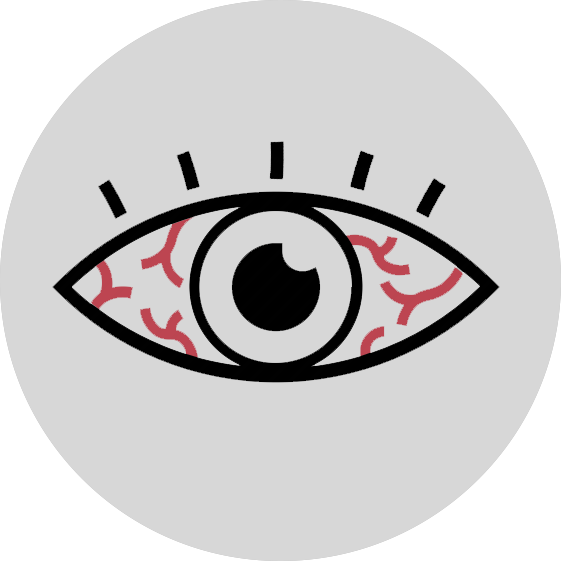 Most common problem caused by long exposure to digital screens in now past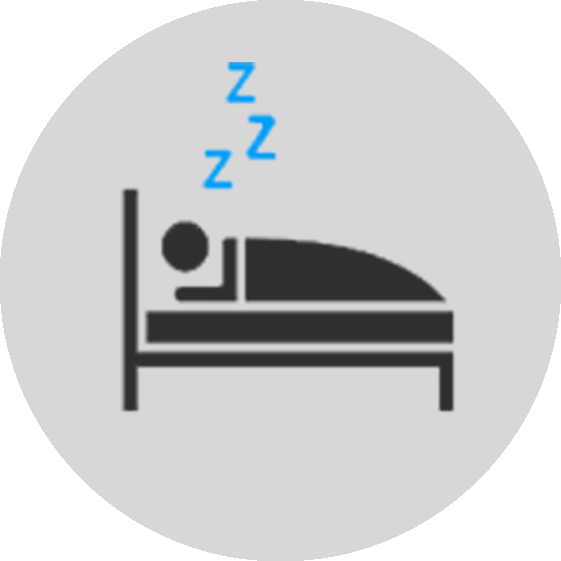 StormEyes™ help maintain normal production of sleep hormon Melatonin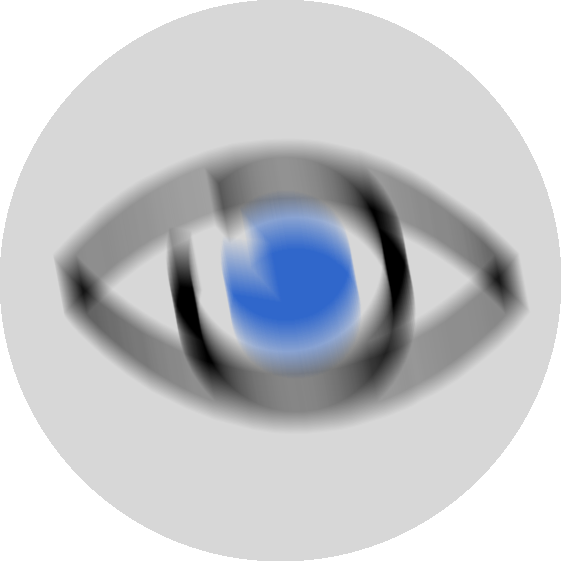 Our lense help when extensive viewing of the game screen leads to eye discomfort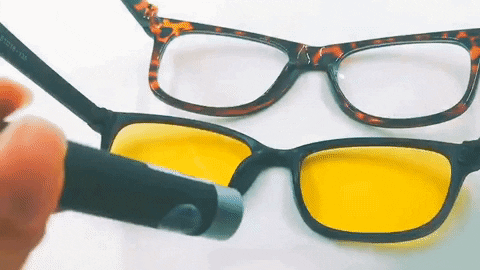 You already wear prescription glasses ?
We thought of everything! Discover our Stormeyes™ ultimate clip.
Laboratory studies have shown that too much exposure to blue light can damage light-sensitive cells in the retina (the inner lining of the back of the eye).
Blue light also suppresses the production of the sleep hormone Melatonin more than anyother type of light, and has negative effect on sleep.
Let's face it, You aren't going to stop looking at screens anytime soon, and the problem is that our eyes can't keep up with modern technology.
Simple solution for that is to wear blue-light blocking glasses 30 min-60 min before going to bed if you feel any of the blue-light side effects.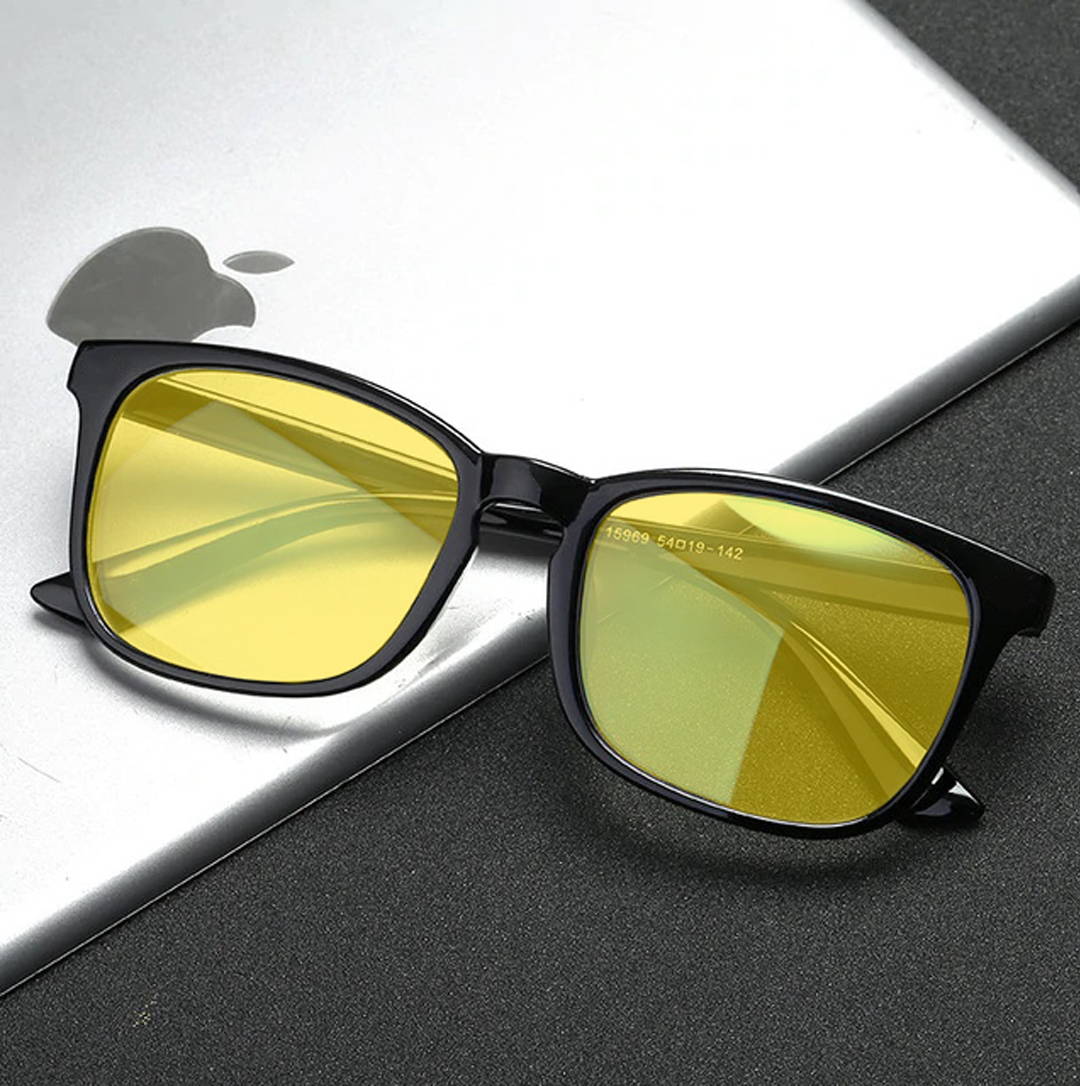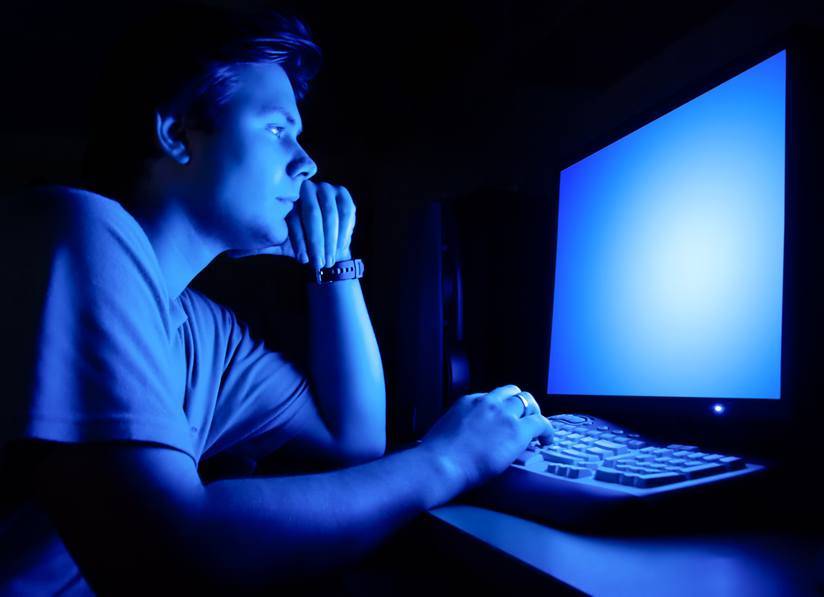 But You deal with dry eyes, have trouble sleeping or want to improve Your gaming skills?
Even after several hours of gaming, the Stormeyes™ gaming glasses help You stay focused so that you can always be at peak performance during Your play sessions!
By blocking blue light You will be able to focus much longer on your game without any side effects.
Only logged in customers who have purchased this product may leave a review.