Surf-Fly Electric Surfboard
New
Surf-Fly Electric Surfboard
Description
Surf-Fly Electric Surfboard
FLY ON THE WATER? THIS ELECTRIC SURFBOARD CAN DO IT!
As environmental protection and energy saving have become important global issues, more and more electric vehicles have emerged, such as electric vehicles, electric buses, electric skateboards and balance cars. However, there was no news about electric surfboards so we present Surf-Fly, the first electric surfboard that can hover and 'fly'.
Surf like you've never have before!
​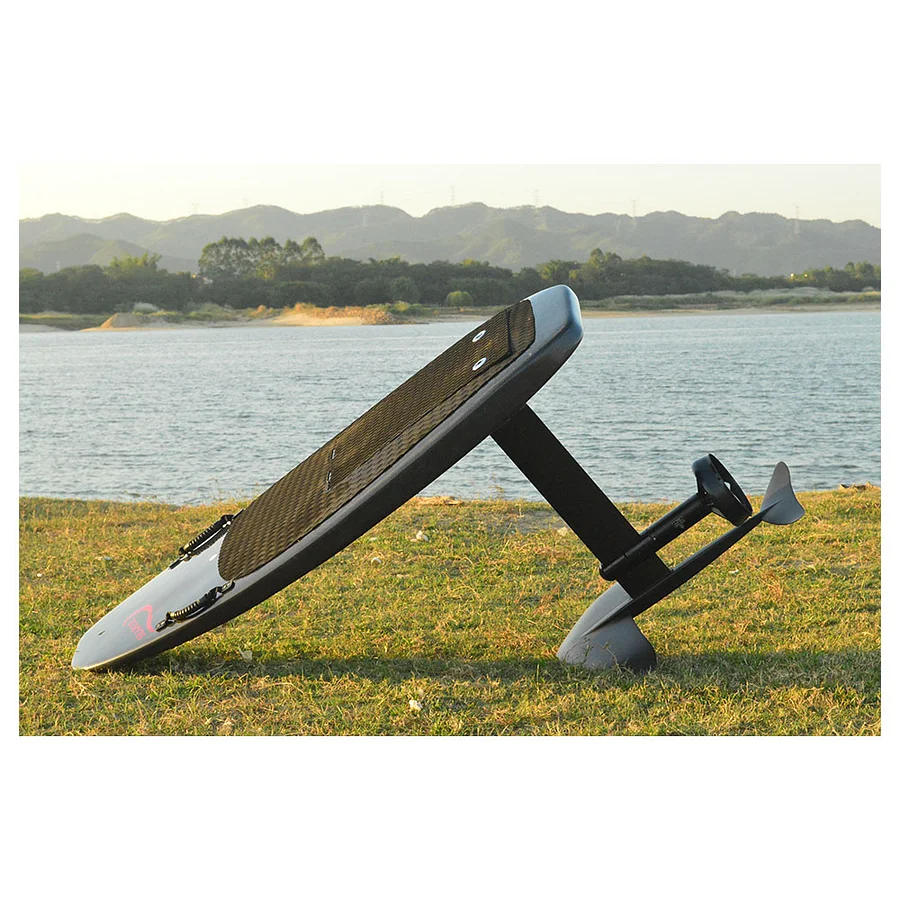 Description:
The starting point is basically the same as that of a normal surfboard. First lie on the board and then stand up slowly.
The appearance is clean and neat, with full sense of lines. The board surface adopts advanced carbon fiber structure. The aluminum foil on the surface maintains a smooth and cool feel while enhancing stability. The edges can be DIY carved to create your own different surfboard.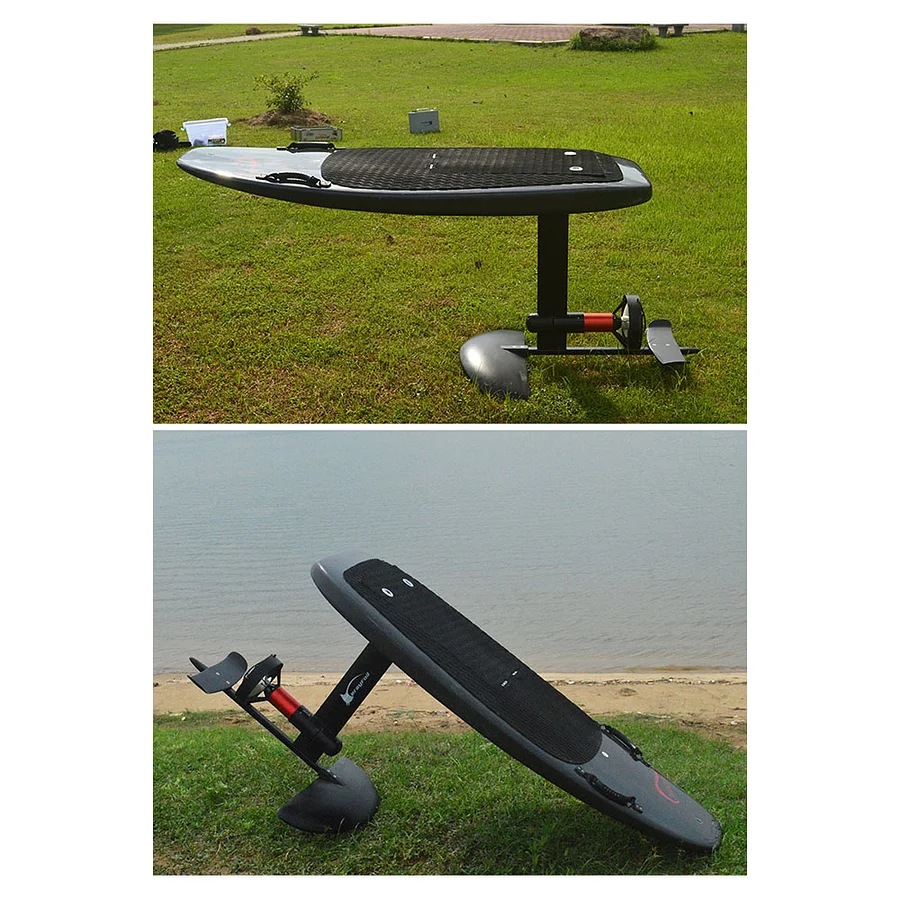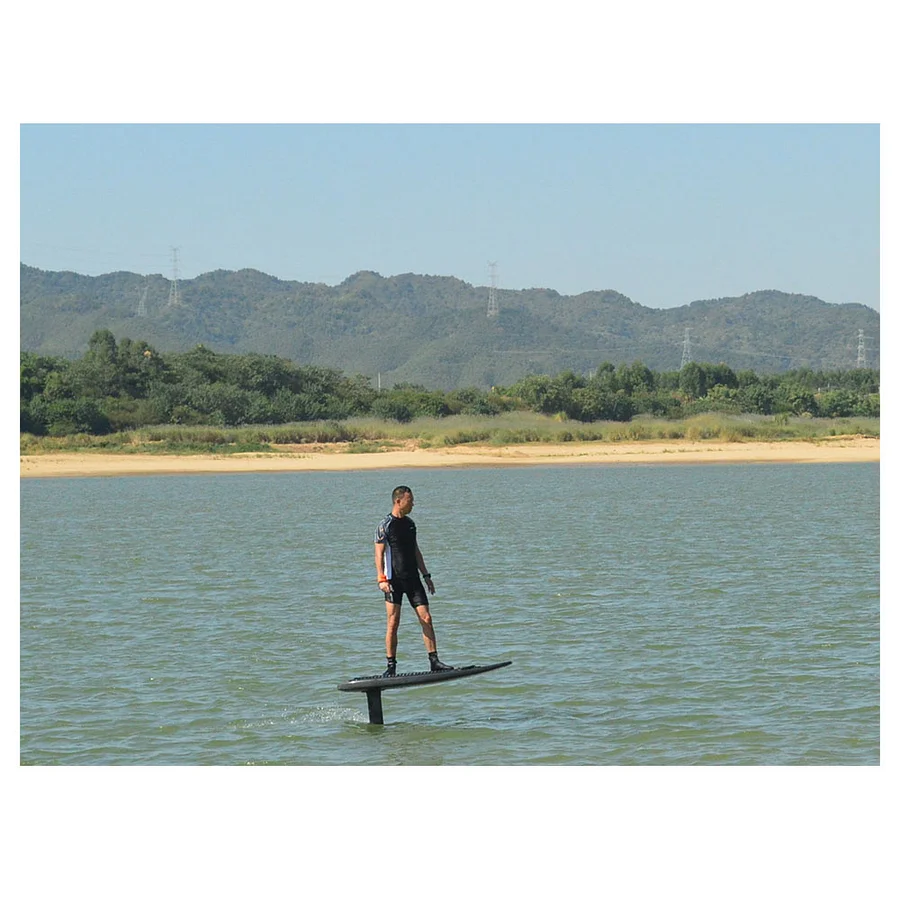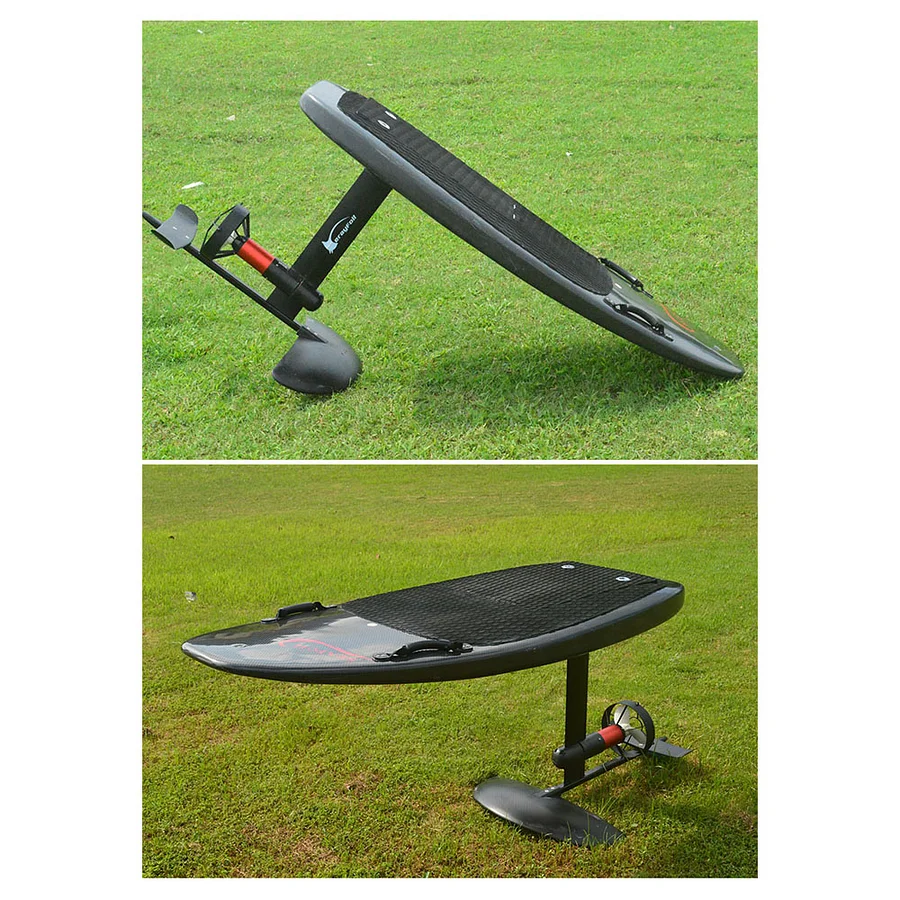 The flying surfboard uses lithium battery technology with a maximum speed of 40km/h and can last for one hour.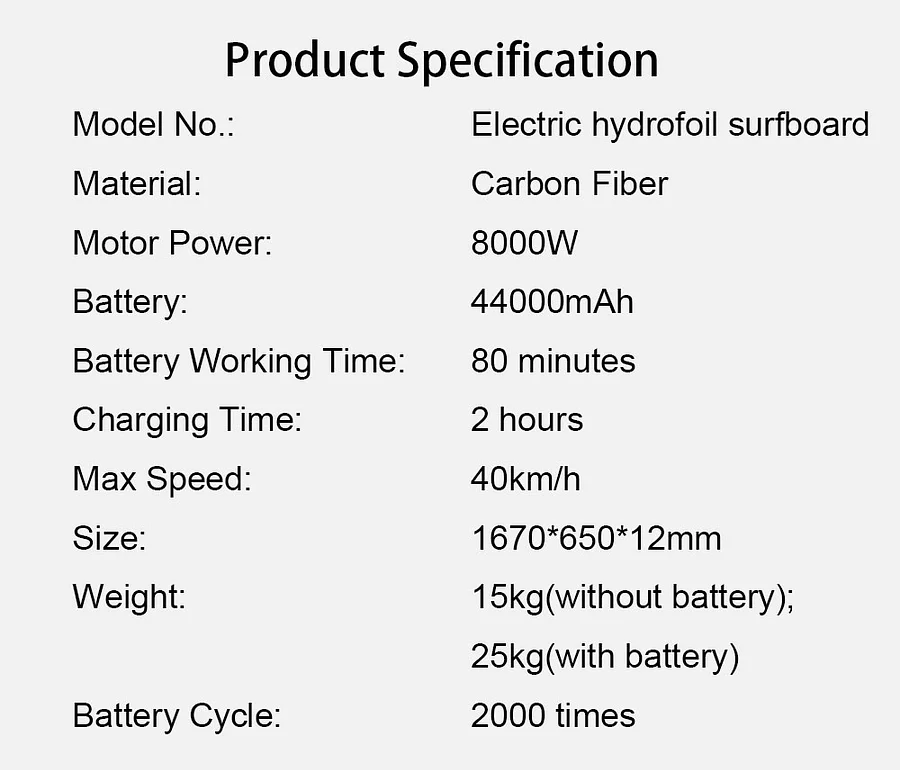 Only logged in customers who have purchased this product may leave a review.